Napoleon Bonaparte is one of the most popular historical personalities in film history. Yet, whether in the trifecta of stories in 2021's vastly underappreciated The Last Duel, his exploration of the Roman Empire in 2000's Best Picture winner, Gladiator, or the claustrophobic terror of 2001's Black Hawk Down, Ridley Scott has never found a historical story he couldn't put a compelling twist on. Napoleon, Scott's latest picture, may not be the best representation of Bonaparte's life and military career, nor is it Scott's best film (a difficult title to claim, to be sure).
But, when all is said and done, Scott's take on Napoleon, along with a commanding performance by Joaquin Phoenix as the titular character, is unquestionably one of the most unforgettable. It's a remarkable example of how much of a master director Scott has become, with a level of scope and grandiosity we've never seen from him before. Recently, director Ridley Scott shed light on how he found his Napoleon in Oscar-winning actor Joaquin Phoenix.
ALSO READ: 9 Best Movies Of Joaquin Phoenix
Ridley Scott explains how he found his Napoleon in Joaquin Phoenix
Director Ridley Scott and Oscar winner Joaquin Phoenix are earning rave reviews worldwide for their upcoming spectacle-filled action epic, Napoleon, which tells the story of history's greatest warrior and ruler. The film follows the renowned French Emperor Napoleon Bonaparte's turbulent rise and fall.
As per Sony Entertainment India, when asked how he discovered his Napoleon, director Ridley Scott revealed that after seeing Joaquin's Academy Award®-winning performance in The Joker, he was reminded of their cooperation on Gladiator and believed he would be great for the role. "I saw him, and it all came flooding back—how we worked on Gladiator and what journey he went on with that character—and I thought, 'God damn, there's Napoleon.'"
What is Joaquin Phoenix starrer Napoleon about?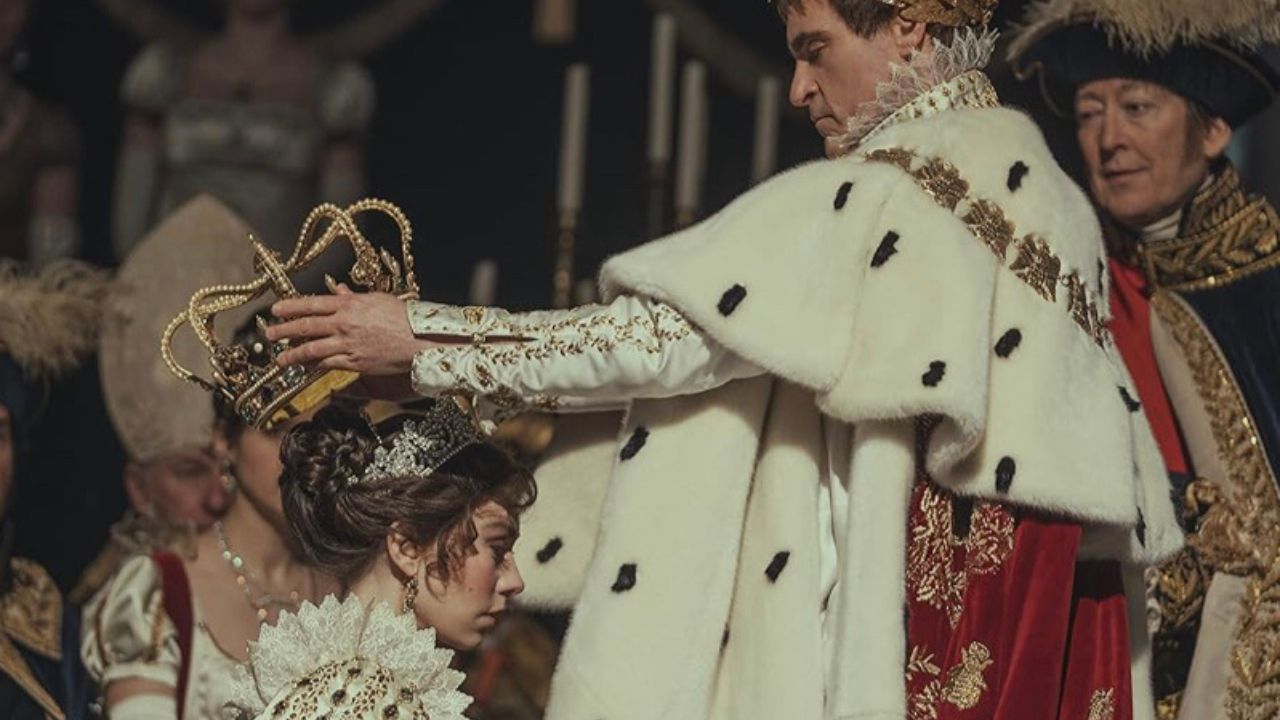 Napoleon depicts Napoleon's inexorable rise to power via the lens of his obsessive, turbulent relationship with his one true love, Josephine, demonstrating his brilliant military and political methods against some of the most dramatic physical battle sequences ever recorded.
The cast includes Oscar winner Joaquin Phoenix, who plays Napoleon Bonaparte. The actor will work with Ridley Scott for the first time in 23 years. Nominated for an Academy Award, Empress Joséphine, Napoleon's wife, is played by Vanessa Kirby. Rupert Everett plays the Duke of Wellington, Tahar Rahim plays Paul Barras, Ben Miles plays Caulaincourt, and Ludivine Sagnier plays Theresa Cabarrus.
On November 24, 2023, Sony Pictures Entertainment India will release Napoleon in English and Hindi solely in theaters.
ALSO READ: Napolean Teaser : Everything we know so far about this epic historic tale