The India vs Australia World Cup 2023 finals took place in Ahmedabad on Sunday, and several celebs such as Deepika Padukone, Ranveer Singh, Shah Rukh Khan, Gauri Khan, Aryan Khan, Suhana, AbRam, Shanaya Kapoor, and others jetted off to watch the nail-biting finale at the Narendra Modi Stadium. India lost the cup to Australia, and the latter beat the team by six wickets. Hours after the match ended, Deepika, Ranveer, Aryan, Suhana, and others were spotted at the Mumbai airport as they returned after watching the match.
Ranveer Singh-Deepika Padukone return to Mumbai after watching World Cup 2023 match
Deepika Padukone and Ranveer Singh were spotted at the Mumbai airport in the wee hours. Deepika was seen wearing a black sweatshirt with baggy jeans and white sneakers, while Ranveer donned a blue and white zipper with jeans and a blue baseball cap. They were spotted as they headed to the car from the airport. Deepika's father Prakash Padukone, and the actress' sister Anisha Padukone were also spotted by the paparazzi.
Aryan Khan, Suhana Khan, and AbRam are back in the bay
Meanwhile, Shah Rukh Khan's children Suhana Khan, AbRam Khan, and Aryan Khan were also seen at the Mumbai airport. They were spotted as they made their way to the car from the airport. Suhana's bestie Shanaya Kapoor was also present. Pictures shared by the paparazzi show Aryan Khan and AbRam seated in the car as they headed back home.
Suhana Khan wore a deep blue T-shirt with jeans, while Shanaya opted for a pink dress. Aryan was seen in a white sweatshirt, while AbRam donned a blue jersey.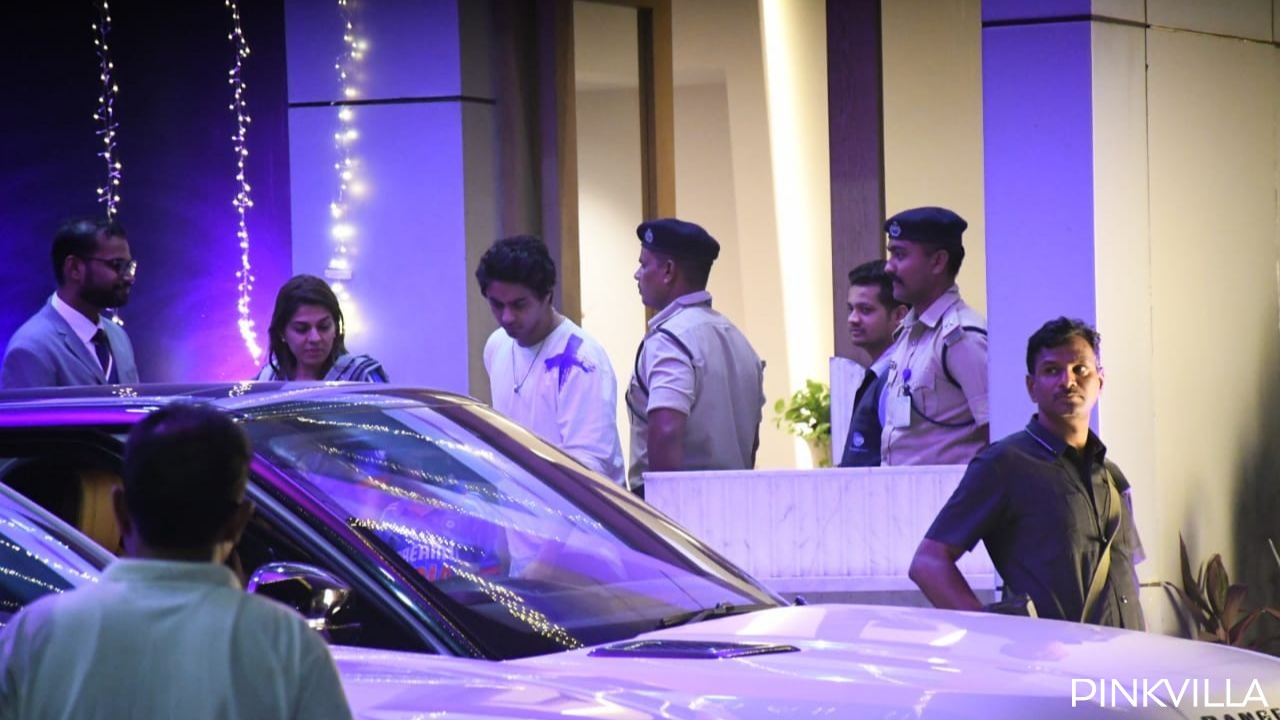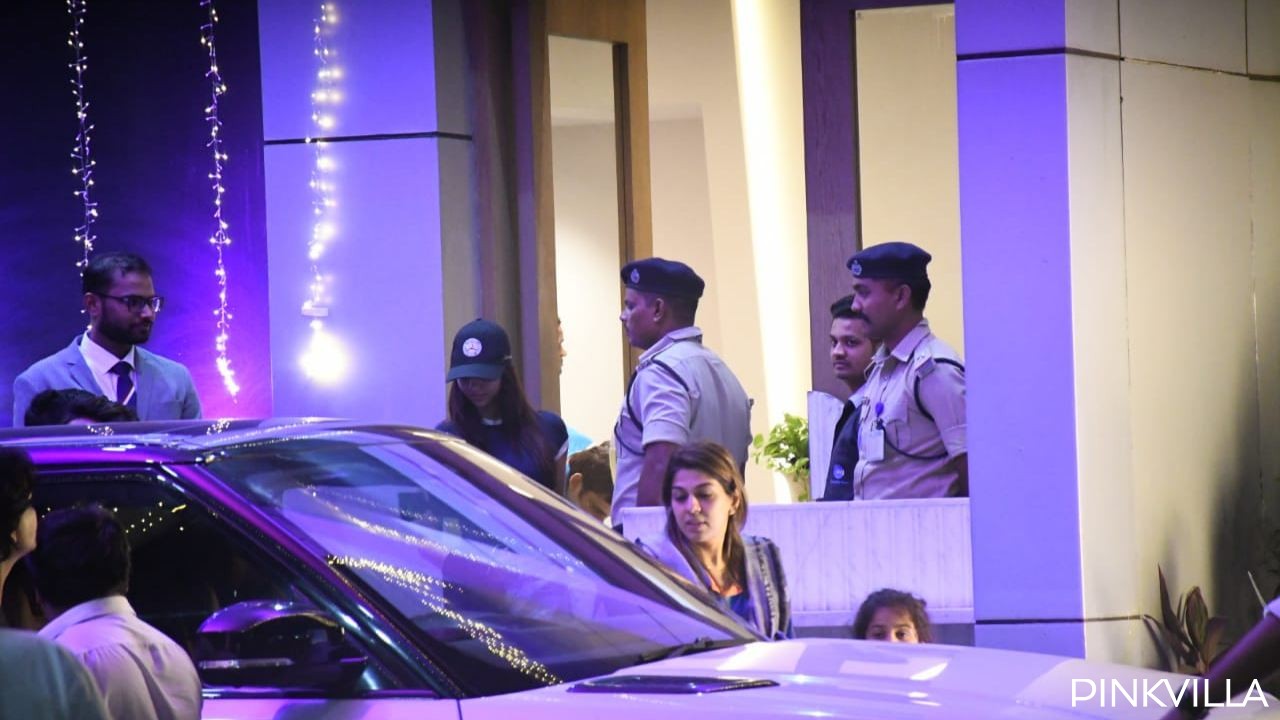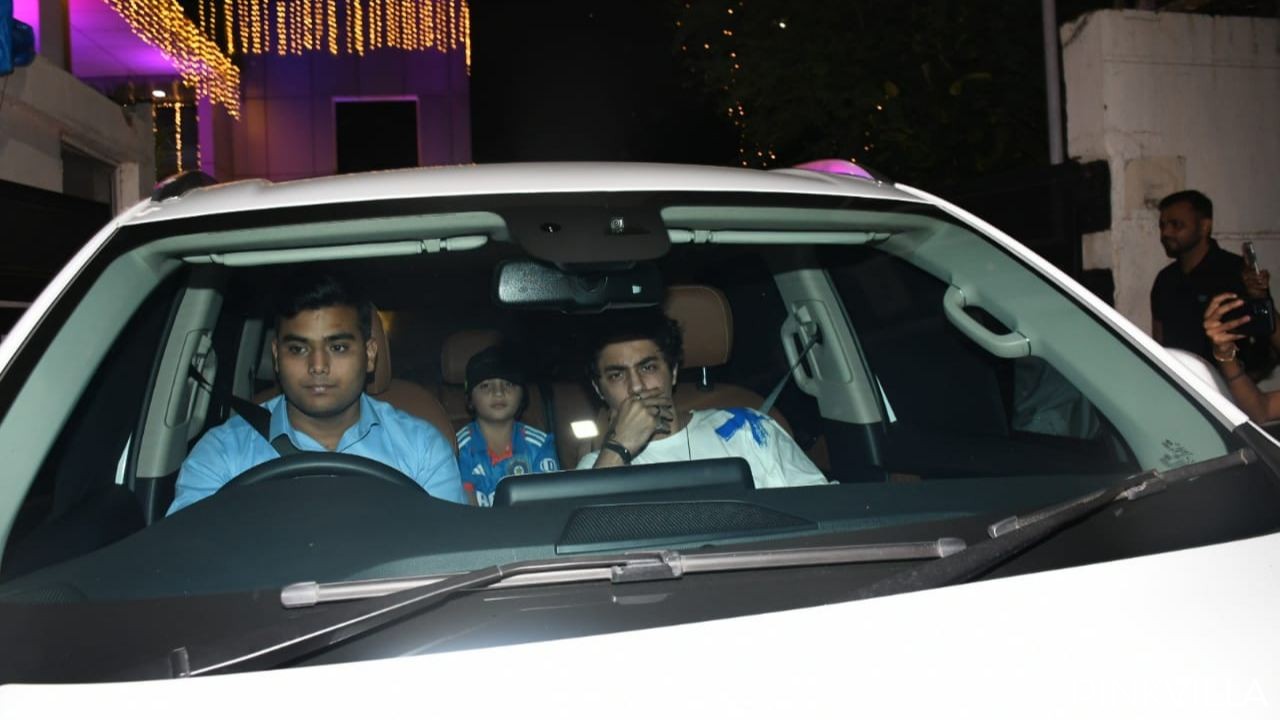 Meanwhile, post India vs Australia World Cup 2023 finale, Shah Rukh Khan, Kajol, Aay Devgn and many others cheered and rooted for the Men in Blue. Shah Rukh tweeted on X (formerly Twitter), "The way the Indian team has played this whole tournament is a matter of honour and they showed great spirit and tenacity. It's a sport and there are always a bad day or two. Unfortunately it happened today but thank u Team India for making us so proud of our sporting legacy in cricket…u bring too much cheer to the whole of India. Love and respect. You make us one proud Nation."