At least 44 people have died in Kenya and Somalia after heavy flooding struck the East African countries.
The UN Office for the Coordination of Humanitarian Affairs (OCHA) said in a statement late on Thursday that around 1.6 million people in Somalia could be affected by the downpours.
The floods, which followed heavy rains beginning in early October, have killed at least 29 people in the country and forced more than 300,000 from their homes.
Meanwhile, the Kenya Red Cross said 15 people had died in the country since heavy rains began last Friday.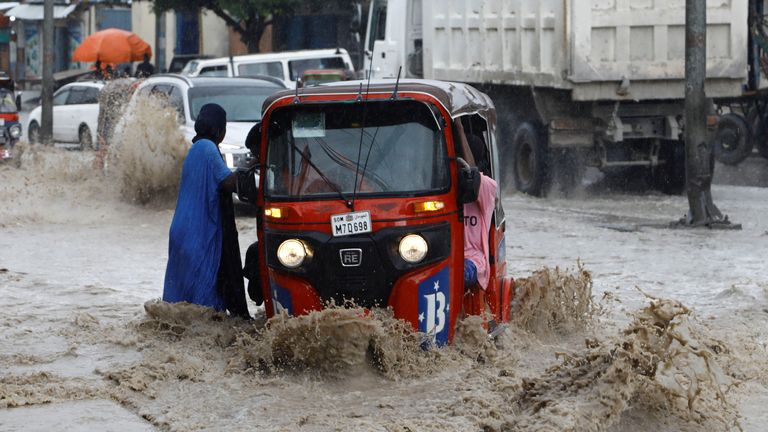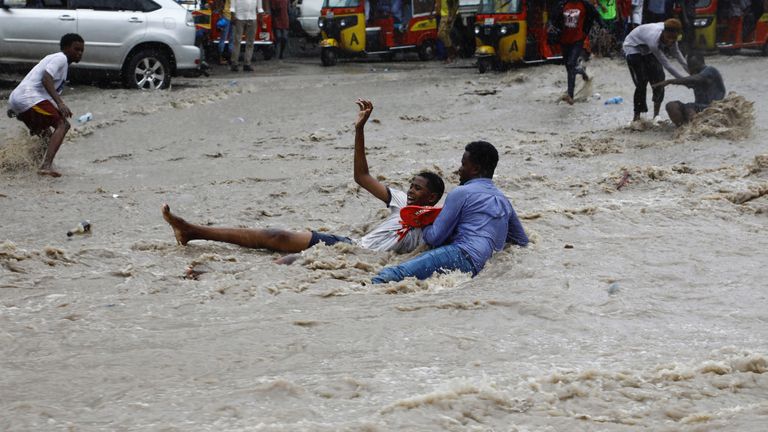 Somalia's Disaster Management Agency said a state of emergency was in place on Tuesday.
Hassan Isse, managing director of the Somali Disaster Management Agency (SOMDA), told Reuters: "What is going on today is the worst for decades. It is worse than even the 1997 floods."
Floods in November that year killed more than 2,000 people, according to the International Committee of the Red Cross's Africa branch.
OCHA explained the downpours were worsened by the twin climate effects of El Niño and the Indian Ocean Dipole.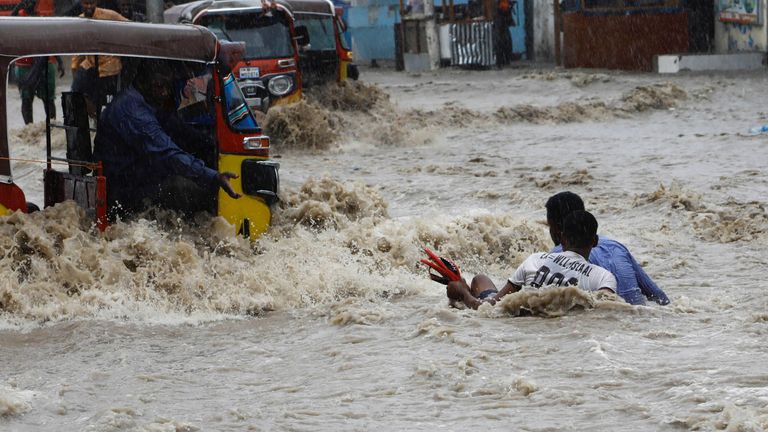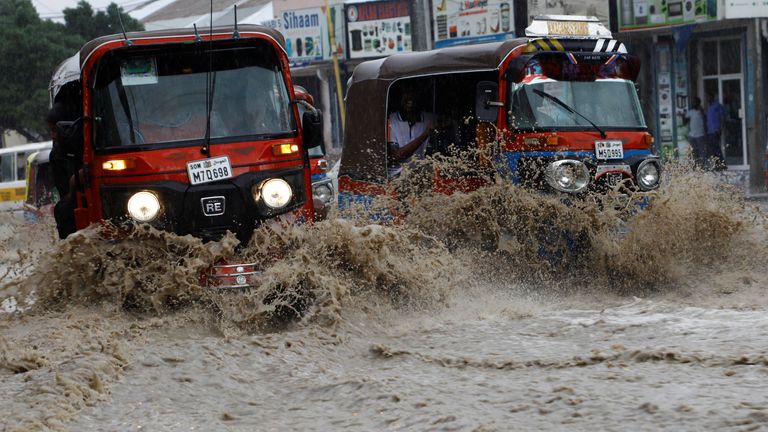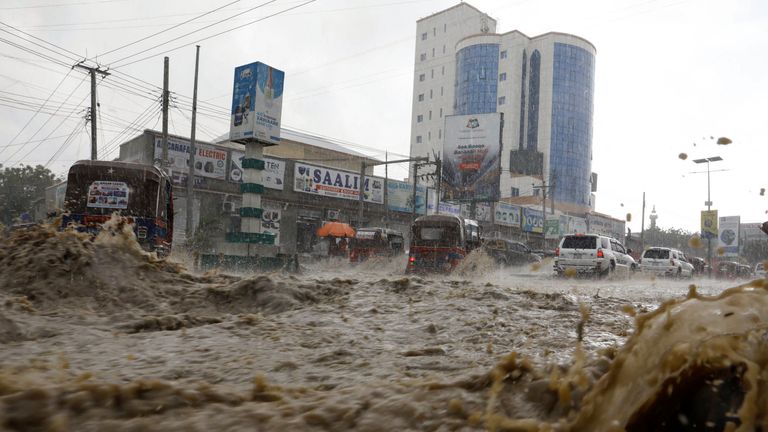 Martin Griffiths, the UN's Humanitarian Affairs and Emergency Relief coordinator, said: "Extreme weather linked to the ongoing El Niño risks further driving up humanitarian needs in already-vulnerable communities in Somalia and many other places.
"We know what the risks are, and we need to get ahead of these looming crises."
OCHA also said in a Thursday evening update: "More rain is expected in the coming days with the forecast for 8 to 15 November indicating very heavy to extremely heavy rainfall in southern Somalia and wetter than usual conditions in central and southern Somalia."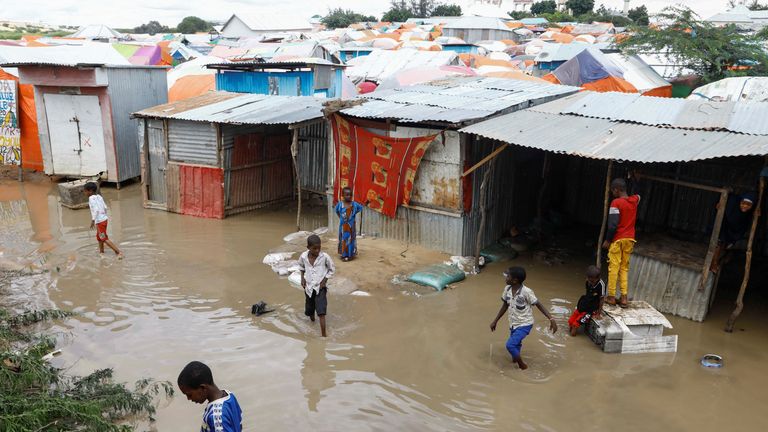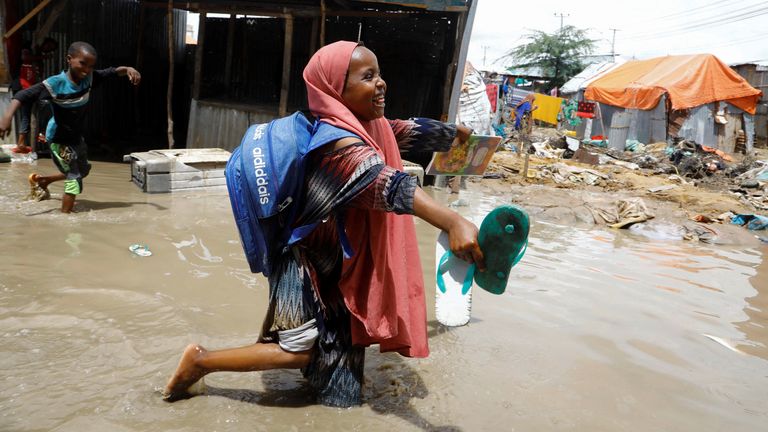 In Kenya, the port city of Mombasa and the northeastern counties of Mandera and Wajir were the worst affected in the country.
Peter Murgor, a disaster risk reduction and climate change adaptation manager for Kenya's Red Cross, told Voice of America: "We are informed by the [weather forecaster] that November normally is the peak."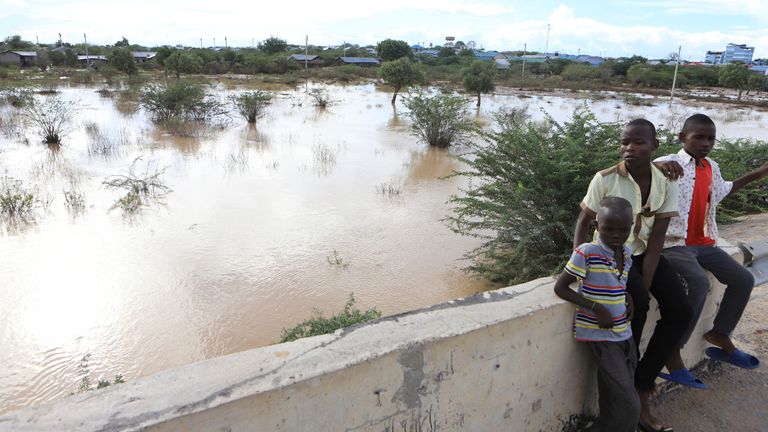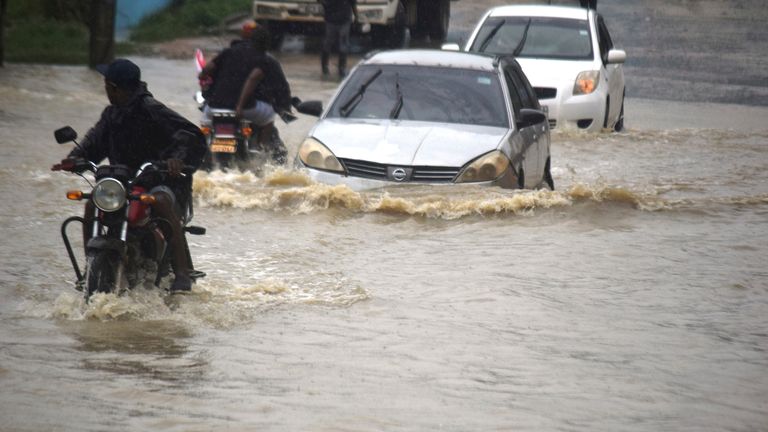 He added: "If November is the peak and we are just at the beginning of November, chances are… the situation is likely to worsen in the month towards the end, probably seeing a bit more people being displaced, probably seeing a bit more loss of livelihoods."
In a forecast for the last quarter of the season, the Kenya Meteorological Department warned the country will experience above-average rainfall, driven by warmer sea surface temperatures over the central and eastern equatorial Pacific Ocean.