For much of yesterday it seemed Ukraine's enemies were about to turn on themselves.
Russians killing Russians was a spectacle Ukrainians would watch with relish.
If that sounds bloodthirsty, imagine parts of your country being violated for a year-and-a-half by an enemy committing every war crime in the book.
Ukraine-Russia war latest: Wagner Group rebels cheered as they leave base
Rape, looting, kidnapping, massacre, constant attacks on civilian targets including a dam.
By the end of the day there was a sense of crushing disappointment. "Everyone is sorry," one Ukrainian said, "because we had hope".
Ukrainian leader President Zelenskyy says the events over the last 24 hours show Russia is in chaos, with no one in control.
And claims from Western analysts that Putin has been weakened by the episode are also some consolation.
"Putin is in the s*** in whatever happens, because this whole story greatly undermined his propaganda image as a strong leader," a resident of Kyiv said.
Russia looks militarily weak too. Taking an army within a couple of hundred kilometres of Moscow can be done it seems in less than a day.
Putin 'very afraid', says Zelenskyy

But the fact remains that the gravest threat to Putin yet has failed and Ukrainians will be asking themselves this: if Russia's dictator could outfox a warlord with a battle-hardened army of mercenaries, can he be threatened by anything else?
And while he remains in the Kremlin the war goes on until his forces can be defeated.
Not much sign of that yet.
Ukrainians know, though, that nothing in Russia is quite what it seems.
"I still don't think that this is a long truce," said one. "Still, they made noise, scared the Russians, showed Putin's weakness. I don't think that they directly agreed on everything, someone can violate the agreements."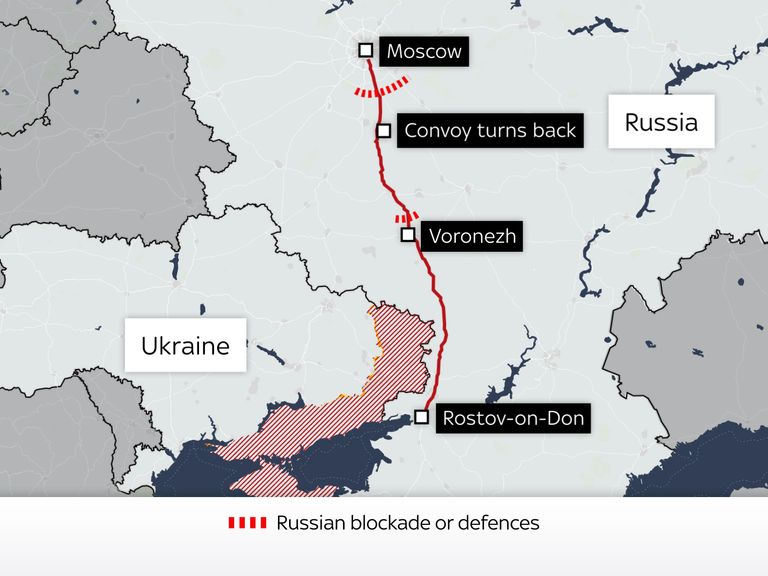 Read more:
How revolt led by 'Putin's Chef' unfolded
Wagner to be absorbed into Russian military
Aborted mutiny busts the myth that Putin is infallible
There is the sense here that we have seen only act one of this drama play out so far.
There is the hope Russia will be weakened on the frontline most – where it counts for Ukrainians two weeks into their counteroffensive.
For now though, the war goes on with all that means for people trying to get by.
Wagner troops cheered in Russian city

Before the coup fizzled yesterday we went to the site of Russia's most recent strike. A hamlet on the outskirts of Dnipro.
A massive hole had ripped up the street, vegetables blasted from their beds, walls flattened and roofs lifted off. There was no military target nearby.
Eleven people had been injured, three of them children.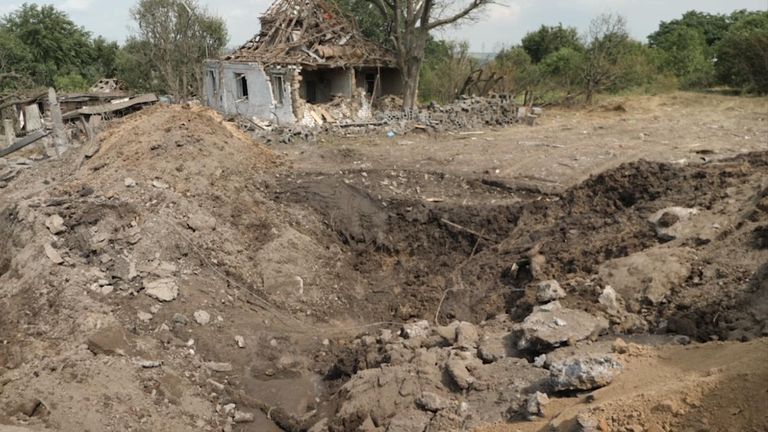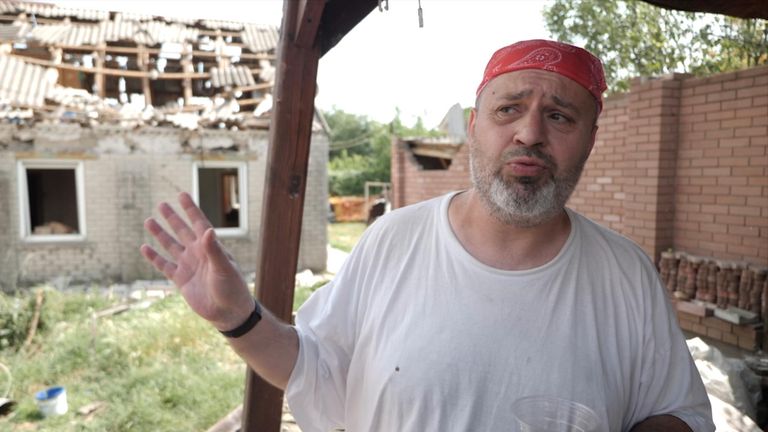 The news from Russia was of little consequence. They seemed too tired from the attack and a year-and-a-half of war to be overly excited.
"We don't give a f*** what's happening in Russia, we don't give a f*** for this country, we don't care at all," one man told us.
"I don't know, I don't give a damn about what's happening in Russia, let them kill each other," said another.
We will believe it when we see it seemed the sentiment.
That scepticism seems to have been well founded, for now.