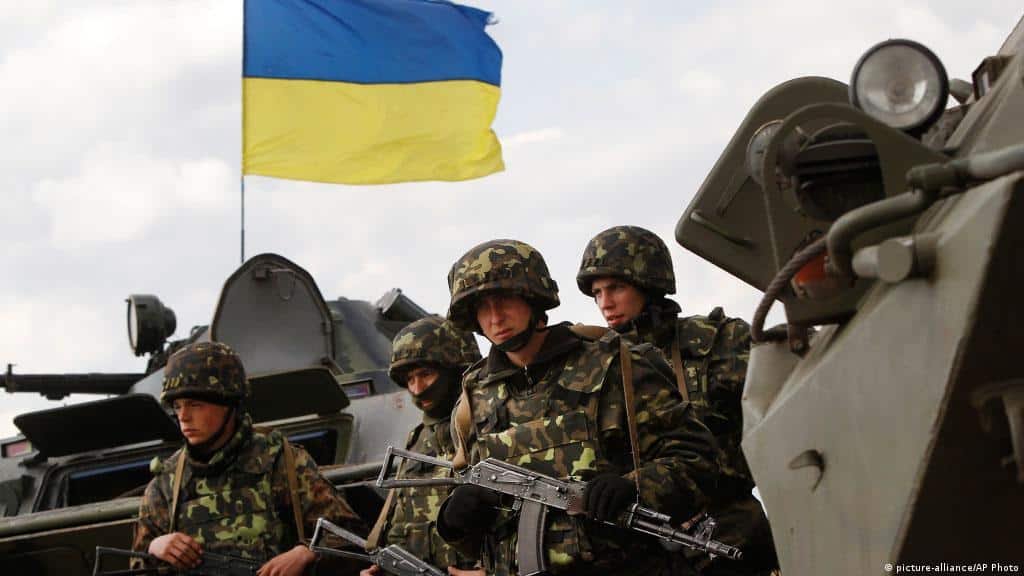 The 485th day of the Russia-Ukraine War: official operational information by the General Staff of the Armed Forces of Ukraine on 23.06.2023.
Russian army's attacks on civilian infrastructure
During the day, Russian troops carried out a missile and air strike on the territory of Ukraine, using 14 cruise missiles Kh-101/X-555, 3 Shahed-136/131 drones, as well as 4 guided anti-aircraft missiles from the S-300 system targeting Zaporizhzhia. The Air Defense Forces of the Ukrainian Armed Forces destroyed 14 missiles and 2 drones using their air defense capabilities. Additionally, a Russian attack helicopter Ka-52 was destroyed by an anti-aircraft missile unit of the Air Defense Forces. Furthermore, the Russian army lost 7 reconnaissance UAVs.
Russian soldiers also conducted 51 aviation strikes and carried out about 50 shelling attacks using multiple rocket launch systems on the positions of Ukrainian troops and populated areas. Unfortunately, besides the infrastructure destruction, civilian casualties occurred.
The probability of missile and air strikes across the entire territory of Ukraine remains high.
The Russian army continues to concentrate its main efforts on the Lyman, Bakhmut, Avdiivka, and Marinka directions, where heavy fighting is ongoing. During the day, more than 27 military clashes took place.
Operational situation on Ukrainian directions
All maps provided by War Mapper
Volyn and Polissia directions: the operational situation remains unchanged. There are no significant signs of offensive groupings being formed. Combat training and coordination of units of the Russian Federation's armed forces continue on the training grounds in the territory of Belarus before their deployment to the areas of hostilities in Ukraine.
The Russian army maintains a military presence in the border areas with Ukraine on the Siversk and Slobozhansk directions. It conducted airstrikes in the Pavlivka area of Sumy Oblast, Hatysha and Pletenivka of Kharkiv Oblast. It also carried out mortar and artillery shelling on populated areas such as Karpovychi in Chernihiv Oblast, Seredyna-Buda, Shalyhine, Popivka, Atynske, Iskryskivshchyna, Volfyne, Pavlivka, Obody, Kyndrativka in Sumy Oblast, as well as Hur'yiv Kozachok, Udy, Veterynarne, Kozacha Lopan, Strilecha, Oliynykove, Neskuchne, Ohirtseve, Hatysche, Volchansk, Nesterne, Pletenivka, Budarky, Zemlyanky, Ozerne, Vilkhuvatka, Chuhunivka, Topoli in Kharkiv Oblast.
Kupiansk direction: Russian troops carried out unsuccessful offensive actions towards Synkivka in Kharkiv Oblast. Russian artillery and mortar shelling targeted Krasne Pershe, Fiholivka, Dvorichna, Zakhidne, Kupiansk, Masyutivka, Kyslivka, Berestove in Kharkiv Oblast.
Lyman direction: the Russian army conducted unsuccessful offensive actions towards Bilohorivka. It conducted aviation strikes in the areas of Nevske in Luhansk Oblast and Bilohorivka and Siverska in Donetsk Oblast. Nevske, Bilohorivka in Luhansk Oblast, and Torske, Serebrianka, Verkhniokamianske, Spirne, Rozdolivka in Donetsk Oblast were subjected to artillery shelling.
Bakhmut direction: Russian troops conducted aviation strikes in the areas of Khromove, Ivanivske, and Pervomaiske in Donetsk Oblast. Vasiukivka, Orikhovo-Vasylivka, Bohdanivka, Chasiv Yar, Ivanivske, Ozarianivka, Pivdenne, and New York in Donetsk Oblast were affected by Russian artillery shelling.
Avdiivka direction: Russian troops carried out unsuccessful offensive actions in the areas of Severne and Avdiivka in Donetsk Oblast. They conducted aviation strikes in the areas of Novokalynove, Ocheretine, Nevelske, Avdiivka, and Severne in Donetsk Oblast. Artillery shelling targeted the areas of Berdychiv, Avdiivka, Tonenke, Karlivka, and Nevelske in Donetsk Oblast.
Marinka direction: Russian soldiers conducted offensive actions towards Marinka in Donetsk Oblast but did not succeed. At the same time, they carried out artillery shelling in the areas of Krasnohorivka, Mariinka, and Georgiivka in Donetsk Oblast.
Shakhtarsk direction: the Russian army conducted unsuccessful offensive actions towards Novomykhailivka in Donetsk Oblast. It conducted aviation strikes in the areas of Oleksiivka and Blahodatne in Donetsk Oblast. It also shelled populated areas such as Paraskevivka, Novomykhailivka, and Blahodatne in Donetsk Oblast.
Zaporizhzhia and Kherson directions: the Russian army continues to conduct defensive actions, focusing its main efforts on preventing the advancement of Ukrainian troops. It attempted to regain lost positions in the Makarivka area of Donetsk Oblast. Russian soldiers carried out aviation strikes in the areas of Zolota Nyva, Storozheve, and Makarivka in Donetsk Oblast; Novodanilivka, Levadne, Orihiv, and Stepnogirsk in Zaporizhzhia Oblast; Antonivka in Kherson Oblast. They conducted artillery shelling on populated areas such as Vodyane, Vuhledar, Novoocheretuvate, Makarivka, Vilne Pole, Storozheve, Zelene Pole, Novopil in Donetsk Oblast; Novodarivka, Temirivka, Levadne, Malynivka, Huliaypole, Huliaypilske, Charivne, Zaliznychne, Bilohirya, Novodanilivka, Omelnyk, Chervona Krynitsya, Preobrazhenka, Orihiv, Yehorivka, Novoandriyivka, Stepove, Pyatyhatky in Zaporizhzhia Oblast; Prydniprovske in Dnipropetrovsk Oblast; Kachkarivka, Respublikanets, Kozatske, Shliakhove, Burhunka, Zolota Balka, Dudchany, Ivanivka, Molodizhne, Bilozerka, Romashkove, Antonivka, Zelenivka, Kherson, Zymivnyk, Dniprovke, Yantarnе, Berehove, Veletenske in Kherson Oblast.
Russian troops continue to use the infrastructure of temporarily occupied settlements to provide medical assistance to their wounded servicemen. Russian soldiers have set up a field hospital in the village of Chkalove in Zaporizhzhia Oblast, within the territory of a kindergarten. The arrival of two cargo trucks with medical equipment has been documented.
Ukrainian aviation and artillery response
The aviation of the Ukrainian army conducted 10 strikes on the areas where Rusisan personnel are concentrated within the past 24 hours.
Units of missile troops and artillery targeted 4 areas of Rusisan personnel and military equipment concentration, 12 artillery units in firing positions, 2 electronic warfare systems, and 1 air defense system throughout the day.
Source: The General Staff of the Armed Forces of Ukraine
---
See also: General Staff operational report June 22, 2023 on the Russian invasion of Ukraine
---